Valia Calda, another reason that makes Bike Odyssey truly a life experience.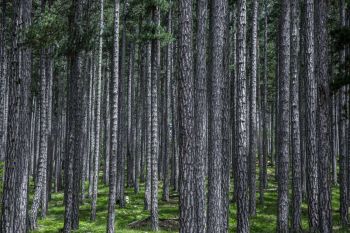 Athletes who will decide to participate in Bike Odyssey, among others, starting from Smixi Grevena to reach Nafpaktos, will find places of exceptional beauty. One of these is located at the borders of the prefectures of Ioannina and Grevena, north of Metsovo. It is called Valia Calda or else the National Forest of Pindos. It is a particularly inaccessible area of the Pindos mountain range with steep cliffs and dense forests, full of valleys and hillsides, rivers and streams, ponds and waterfalls. These scenic mountain heights host on their slopes the Vlach Villages of Grevena. Some of them are Samarina, Smixi - where the Bike Odyssey starts -, Avdella, Perivoli and Krania. The last two villages are a "gateway" to the Valley.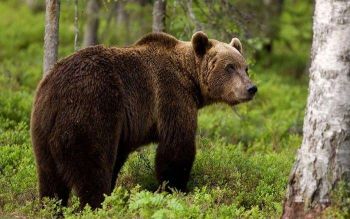 Valia Calda, which means a warm valley, is not just a beautiful forest but an amazing lively landscape, a great ecosystem. Although it is covered by snow 7 months a year, it is one of the last habitats of the brown bear, the wolf and the wild goose. It is a refuge for any wild animal. Other rare mammals living there are otter, deer and wild cat. In the rivers of the valley we find two rare species of trout. In addition there are many types of mushrooms and reptiles such as viper, lizards, salamanders and adders. Seven of these species are protected throughout the world. It also hosts more than 80 species of birds such as falcons, eagles and other birds of the forest, eleven of which are predators and some are also protected.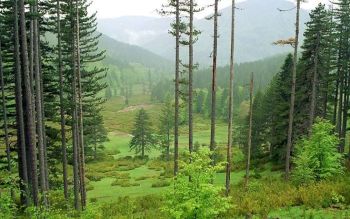 Valia Calda covers an area of 69,000 acres, of which 35,000 acres form the protected area around the Core. The forest is covered by large coniferous and beech forests and many species of endemic plants of Balkans and Greece, including the endemic plant Centaura Vlachorum, named in the honor of the Vlachs living in the neighboring villages. Walking through Valia Calda we will meet the most beautiful forests of Black Pine Tree, Beech Tree and Lefkodermis Pine Tree (Bosnian Pine Tree).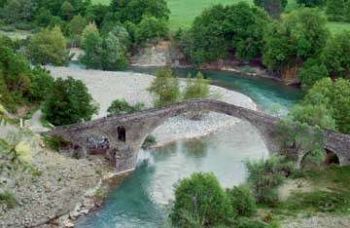 The valley is crossed by two streams, Potamaki Zesto and the Shaliaturas Stream, which together form Arkoudorema. Arkoudorema is a tributary of the Aoos River and is one of the main attractions of Valia Calda. Bike Odyssey Athletes will have the great opportunity to cross a large part of Arkoudorema. Furthermore, high in the valley below the peak of Flega there are two ponds called Drakolimnes (means dragon ponds) that they have water all year round and they are one of the most distinguished sights of the area as they are at an altitude of 1960 meters.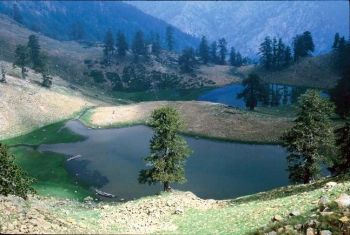 Finally, it is worth mentioning that the organization of Bike Odyssey takes every year a special permit from a specific service that protects the valley so that the athletes can cross it.