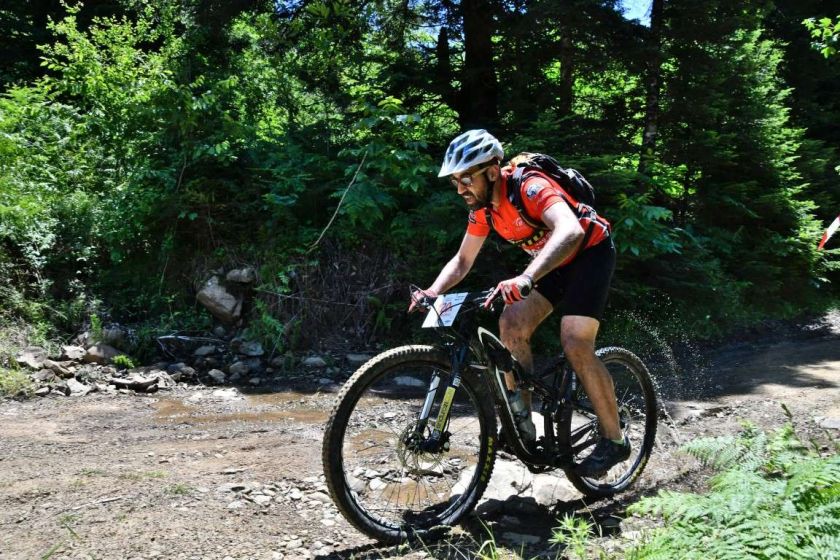 The athletes who will take part in this year's Bike Odyssey will have the opportunity to cycle in an area with a rich history. In the area of ​​Tithorea, the Photian city of the same name was located since ancient times. According to Herodotus the inhabitants of the surrounding cities that were destroyed by the Persian army of Xerxes fled to this area and created Tithorea. After the removal of the Persians the Phocaeans fortified their city and parts of the ancient city walls will be seen by the cyclists during the race.
In the area of ​​Agia Marina, where the Bike Odyssey routes also pass, and specifically in the location of Kalivia, many very important prehistoric monuments have been discovered, such as tools from the Neolithic era and pottery from the Minoan era.
But Elateia, which is on the Bike Odyssey routes, also has a rich history. According to the legend the city got its name from the mythical king Elatos, the son of Arcada and he was the one who founded the city. The city belonged to the Phocian Commonwealth and had a dominant role in ancient Phocis. A famous music festival is now held every year in the area of ​​Platania.
On the cyclists' route is Lefkohori, where there is the Holy Church of Agios Georgios, which was turned into a fortress during Greek Revolution in 1821
Finally, the cyclists will have the opportunity to admire some of the very beautiful monasteries and churches that exist in the area, such as the Holy Monastery of Panagia and the church of Agios Ioannis, while the natural landscape of all the villages they will pass through is beautiful!!