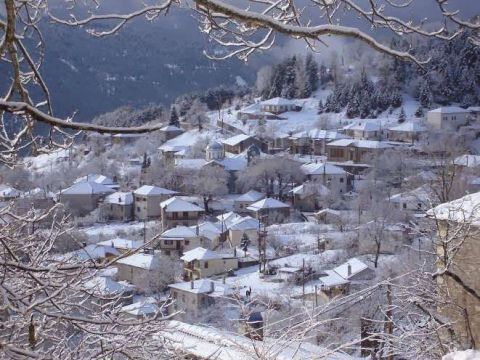 One of Bike Odyssey's most distinctive stages, Krikello, put on its winter costume, as it is covered all over by snow.
This way, Krikello put on its white suit, it is preparing for Christmas and it rightfully dares everyone to take a better look at it.
Below are given photos from Krikello about this particular period as well as Bike Odyssey.