Two very strong and experienced at Bike Odyssey athletes decided to join forces for the Nine-Days Race in the Men's Professional Category.
Those are Kalogeropoulos Grigoris and Petridis Theodoros, who decided to race together as a team in the UCI Elite Men category for the Nine-Days Race. The two athletes are not rookies to the event, as both have taken part in it multiple times in the past.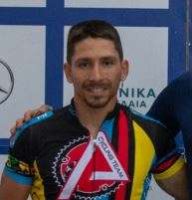 More specifically, Grigoris Kalogeropoulos has participated in Bike Odyssey in a total of four times, once in the Three-Days South Race and three times in the Eight-Days Race. In his debut in the event in the Three-days South Race he won first place, while in the remaining years he raced in the Eight-Days Race and won once the second place and twice the first place, participating each time with different couples at that, being one of the athletes who have multiple wins in the event.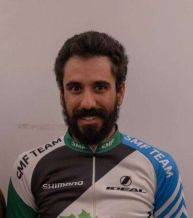 Petridis Theodoros, on the other hand, is a very strong athlete who has distinguished himself in many competitions in recent years. A more prominent example is his 2018 participation at the Greek National Championships - XCO - XCE, in which he won fifth place, while in the MTB National Championships 2018 XCM in Nafpaktos he took third place. Regarding his participation in Bike Odyssey, he won first place in a One-Day Race in 2015, while in 2018 he took part in the Three-Days North Race, in which he won fourth place.
As we can see, those two are very strong athletes who decided to join forces and challenge themselves in a demanding race, leaving many promises for June 15th.