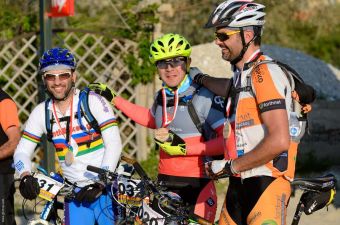 The team was created when George Tsoulouhas and Iordanis Sotiriou joined forces! Two friends who love the sport and have valuable experience in mtb as a result of their participation in many races in northern Greece and not only! Pegasus Xanthi Team comes from the beautiful city of Xanthi and will give their best in the ultimate Mtb race, "Bike Odyssey 2014"!

Tsoulouchas George has many races in his cv. He already has tested the harsh conditions of the race during its previous version (2013) when he and his teammate (M. Tsiavtaris) excelled finishing in third place. Sotiriou Iordanis who also lives and works in Xanthi , deals with the bike since 1999 and has participated in important competitions and mtb and road races.
An entry that raises even further the level of competition of the race !
Pegasus Xanthi Team: Tsoulouhas George (justhost.gr), Sotiriou Iordanis (SarikosBikes).