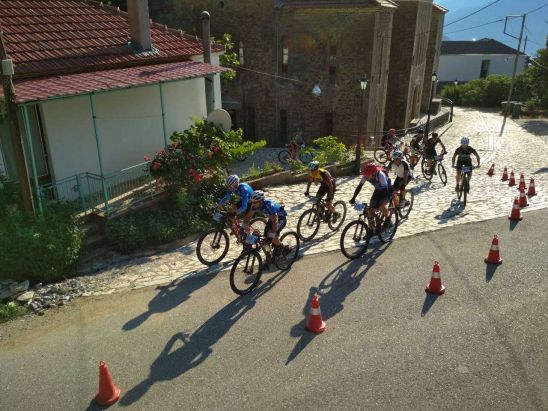 First, by far, Sinetairoi for the 3-days!
Shortly before the 1st check point at 26 km we have the first results from the two races. In the 8-days race, a group of three athletes has been formed, with Christou - Cole (Animal Rights) being in first place while Maciejowski - Mossoczy (BikeBoard) and Papanikolaou-Kalogeropoulos (Pedal Force One) are following in second and third place respectively, giving another big fight from the beginning of the race.
In the 3-days race Papasavvas and Matsoukas (Sinetairoi) are in first place having a clear advantage from the second team of Stathis and Koutsothanas (Red Arrows Team). We are now waiting for the first results from the 1st check point

Stay tuned!!!
For more developments stand by on our website
For live results click here.