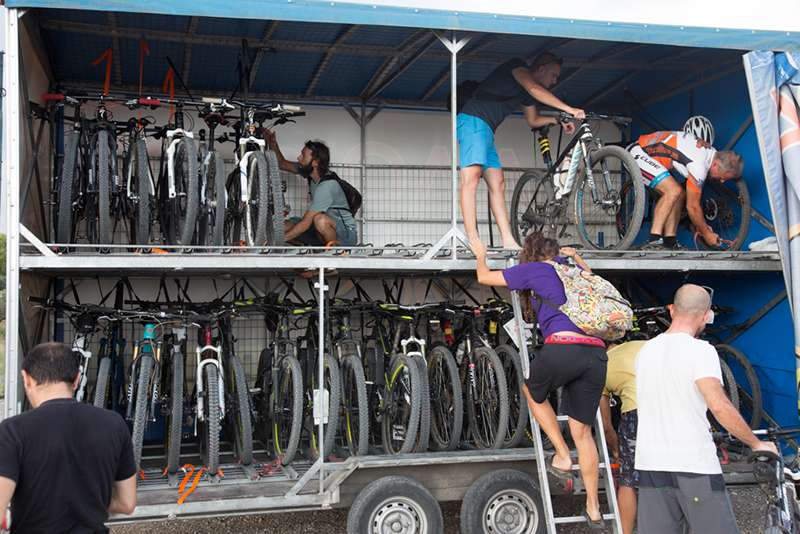 The race vehicles will be at your disposal for daily transfer of your bag, baggage and equipment between station- villages.

Tried in the harshest conditions in the mountains of Pindos surpass every obstacle!
Athletes will have to declare the amount of luggage they will have.
Special vans will be also recruited where needed.
Each athlete has the right to bring along a bag with the bare essentials, which will be delivered each morning before starting to race's staff andwill be received at the end of each Stage.
The rest of things you will not need immediately (or at all) during the route will be delivered at the beginning of the race and will be received after the end.