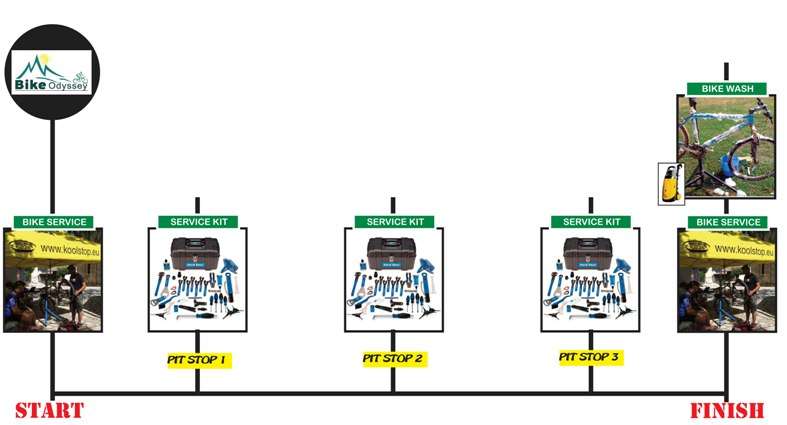 Bike Odyssey organizers, group of experts and technical staff will serve all your bike tech needs before and after each stage. Qualified and fully equipped workshop with highly trained technicians will be there next to groups if any need arises.

Bike Service: If you want to care only about your rest after the end of each stage and not about the maintenance of your bike, the bike service packages of Bike Odyssey are here and we take care of your bike on a daily basis!
Bike Services Package

Includes

Cost for 9-day race

Cost for 4-day race

Cost for 3-day race

Standard Service

Washing-Drying-Oiling of the Bike

General Bike Check

Setting Brake System

Setting Gear System

100€

50€

40€

Special Service

Standard Service

Removal and deeper cleaning of cassette, bottom bracket and headset

Check and tightening all bolts

** If it is necessary then it will be done a daily cleanup, otherwise the special service is for 2 days, for te 9day race and 1 day, for the 4day and 3day races.

200€

100€

80€
In case of damage or part's replacement work is not charged.
Technical support will be free.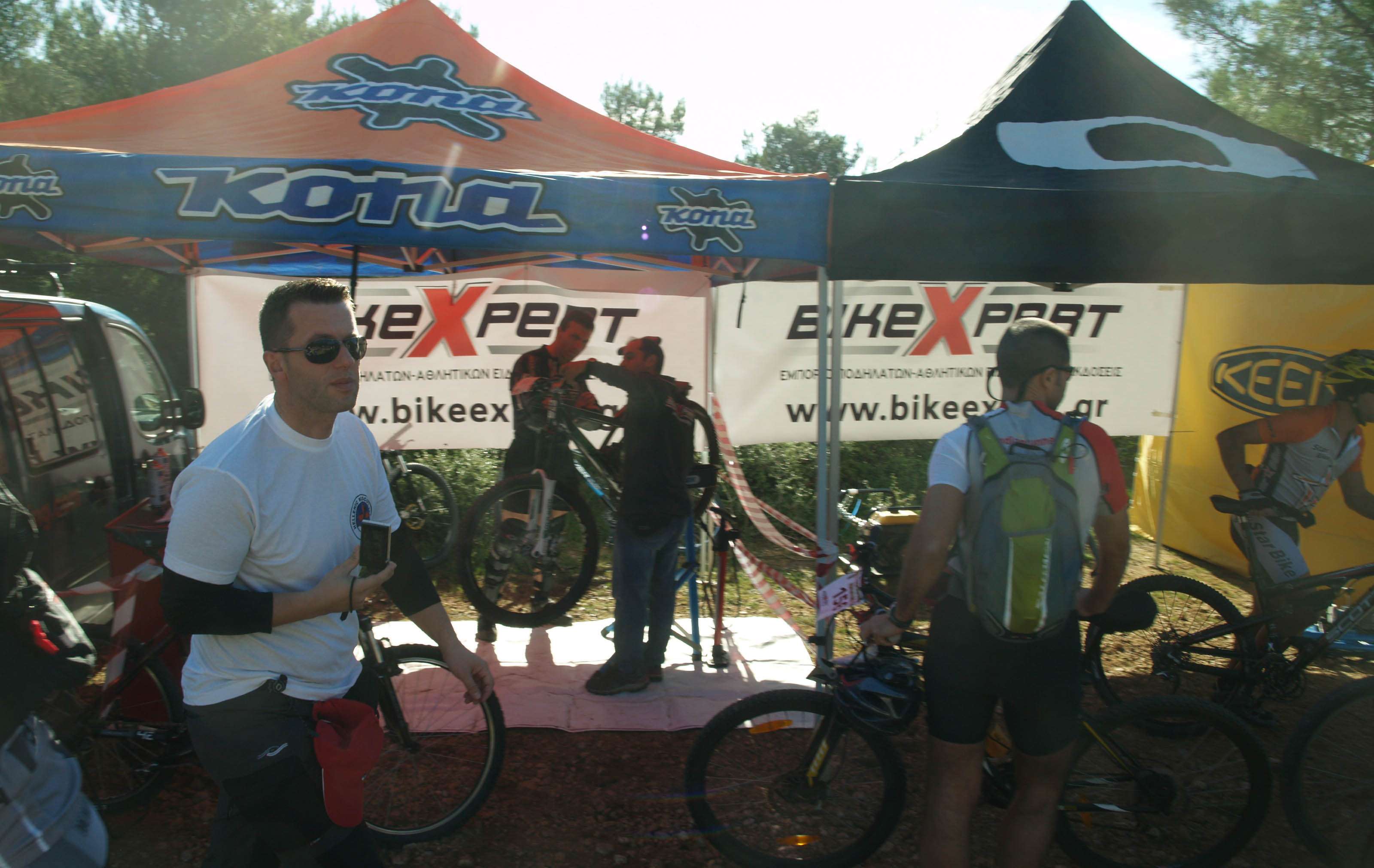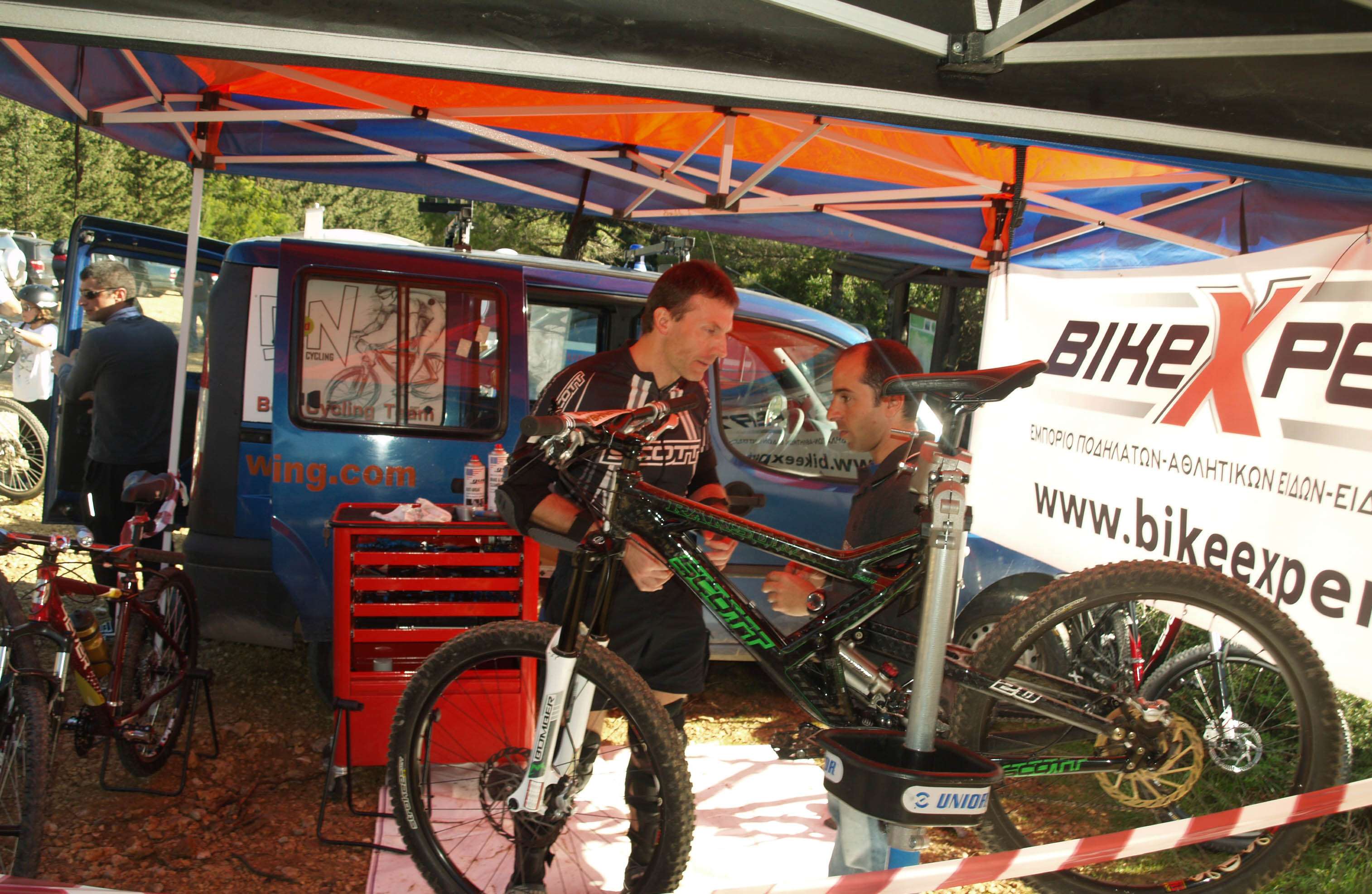 Service Kit: During the race at the 3 catering stations there will be partial technical support, ie there will be a service kit with all the necessary tools and some consumable parts that each athlete can face emergency and little damages and repair them itself (eg. change tubes).
Bike Wash: Special spots, equipped with washing machines for bicycles, will be set up in all finish stations. There each cyclist will be able to clean up and take care of its bicycle. Bicycle care services will be cost free for every participant.